Where to stay at Rondekuil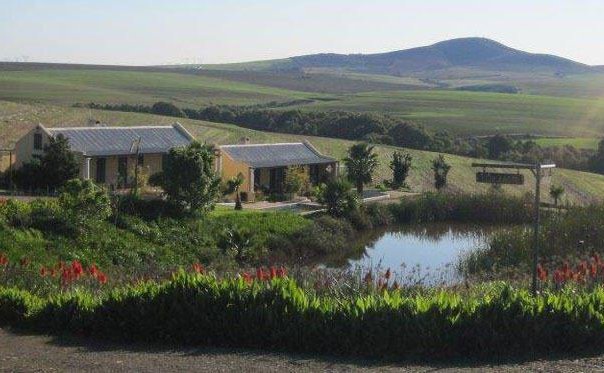 Rondekuil is well-known and loved as a wedding and function venue, but fewer people are aware of our excellent self-catering accommodation options at the same location. What makes Rondekuil unique is that we have such an interesting variety of places to stay – each with their own style. We like to think that we offer something for everyone and that there is a corner on our farm where you will feel at home.
Most of our rooms are self-catering, but we'll serve you breakfast on request for some extra luxury. Braai facilities are available for all and we are pet friendly! The scenic views around Rondekuil offer a different beauty with every changing season, but our friendly hospitality is always the same.
So… which one of these sounds the most appealing to you?
Put your feet up at Leeulaagte Cottages
If you love the idea of peace and quiet (except for the odd bird call outside your window) you will probably enjoy our Leeulaagte cottages the most. Always popular because of their amazing location, these two chalets are nestled at the bottom of the hill, away from the rest of the buildings on the estate for more privacy. The view is spectacular in all directions and guests can almost jump into the pool directly from the front door, for hours of R and R. Just beyond that is the picturesque little dam surrounded by reeds teeming with birdlife. Are you packing your bags yet?
There are 2 Leeulaagte cottages and each sleeps up to 4 guests. For more info go here or contact us to make a booking.
African Vibes at De Rondawel
Our thatch-roofed Rondawel has the most 'local flavour' of all our accommodation options, which makes it attractive for overseas visitors. The decor has an African theme, to go with the style of the building. There is even an elegant four poster bed in the main bedroom for some "Out of Africa" romance. The Rondawel also accommodates up to 6 adults in one building, which is great for a bigger group or family. There are 3 bedrooms, kitchen in the centre and mezzanine floor for extra space for entertainment. The lounge area is for family time or just lazing on the couch in front of the big screen TV.
De Rondawel sleeps up to 6 guests. For more info go here or contact us to make a booking.
Live in Luxury at the Country Lodge
The Country Lodge has a more classy, luxurious feel. It's ideal for corporate guests who need a smaller, more intimate venue for a conference or wedding guests who prefer to be a stone's throw away from the reception venue. The Country Lodge consists of 5 different en-suite double rooms and is literally just a few metres from the main function hall.
The Country Lodge offers 5 double bed suites. For more info go here or contact us to make a booking.
Cosy Classic – the Old Farm House
How about holidaying in a traditional Old Farm House full of character and quirky antiques? If you're in the mood for something original you might love a stay in our charming old farm house, complete with high ceilings, wooden floors and a big comfortable kitchen. This is one of the oldest buildings on the estate where almost every piece of furniture has a story behind it.
f
Up to 8 guests can make themselves at home in the Old Farm House. For more info go here or contact us to make a booking.
Please don't hesitate to contact us for more information and exact rates. Our welcome mat is always out and we can't wait for you to pay us a visit!