Leeulaagte Cottages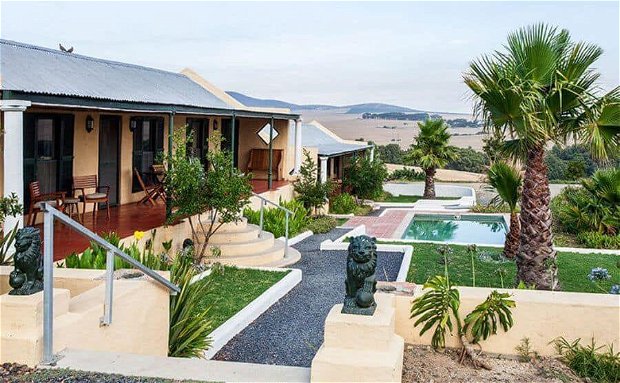 Our Leeulaagte Cottages are fully equipped for a relaxing stay! Each cottage normally sleeps four guests, while the two bedrooms, in each cottage, have en-suite bathrooms.
Leeulaagte Cottage 2 can sleep up to 5 guests – 3 adults and 2 children – a double bunk bed is provided for the children. The cottages' kitchenettes have granite working surfaces and are adequately equipped, allowing guests to make hearty meals during their stay.
The cottages have reed ceilings and each has a front veranda where guests can relax in an easy chair and enjoy the stunning views while overlooking the pool, dam, a landscaped garden, farmlands and the river area.
Rates
Leeulaagte Cottages
R1000.00
One Guest
Per Night
R1700.00
Two Guests
Per Night
R1900.00
Three Guests
Per Night
R2100.00
Four Guests
Per Night
R2300.00
Per Night

The above rates are only a guideline. Rates are subject to change during peak summer, off-peak summer and low winter seasons. The rates given above are for the 2023/4 off-peak summer season and are applicable from 1 September 2023 until 31 May 2024. A small premium might be charged for weekends.

(if the cottage is required for 5 guests, a double bunk bed is placed in the second bedroom)
Booking Terms
Cancellation Polcy
Cancellations made days before booking check-in date : Percent forfeited
0 to 7 days : 100% of total booking cost
8 to 14 days : 80% of deposit
15 to 28 days : 40% of deposit
29 to 56 days : 20% of deposit
Please note: Refunds are made within 7 days AFTER the guest departure date given on  the cancelled booking.