Country Lodge 1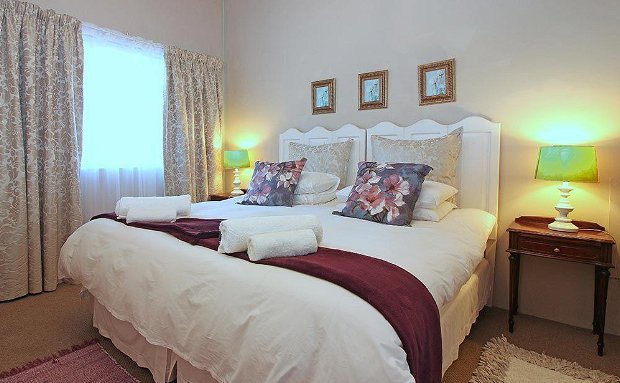 The Country Lodge at Rondekuil comprises varied accommodation units, all luxuriously furnished and equipped to ensure that guests enjoy their stay. Country Lodge 1 is a spacious unit with countryside and vineyard views from its veranda and extensive enclosed garden and is perfect for a breakaway from the city's hustle and bustle.
Country Lodge 1 offers a double bedroom with an en-suite bathroom and a large, open-plan kitchen, lounge and dining room area. It has thatched ceilings and a cosy fireplace, creating a romantic, relaxed atmosphere. This  spacious self-catering unit is air conditioned. Uninterupted, fast WIFI, as well as DSTV (the essential package) and netflix, is provided free of charge.
Country Lodge 1 has a veranda  from  where there are wonderful views of Table Mountain, the Koeberg, the countryside and vineyards. The veranda also provides a nice sheltered place for having a braai/barbeque. The unit has a large, enclosed back garden, which is a nice area for children to play.
Rates
Country Lodge 1
R1000.00
One Guest
Per Night
R1700.00
Two Guests
Per Night
R1850.00
Three Guests
Per Night
R2000.00
Four Guests
Per Night

The above rates are only a guideline. Rates are subject to change during peak summer, off-peak summer and low winter seasons. The rates given above are for the 2023/4 off-peak summer season and are applicable from 1 September 2023 until 31 May 2024. A small premium might be charged for weekends.
Booking Terms
Cancellation Polcy
Cancellations made days before booking check-in date : Percent forfeited
0 to 7 days : 100% of total booking cost
8 to 14 days : 80% of deposit
15 to 28 days : 40% of deposit
29 to 56 days : 20% of deposit
Please note: Refunds are made within 7 days AFTER the guest departure date given on  the cancelled booking.